Bovin Wines @ Cohiba Atmosphere 18 April
The Crown of Macedonian Wines, Bovin Winery was presented at Cohiba Atmosphere Kuala Lumpur.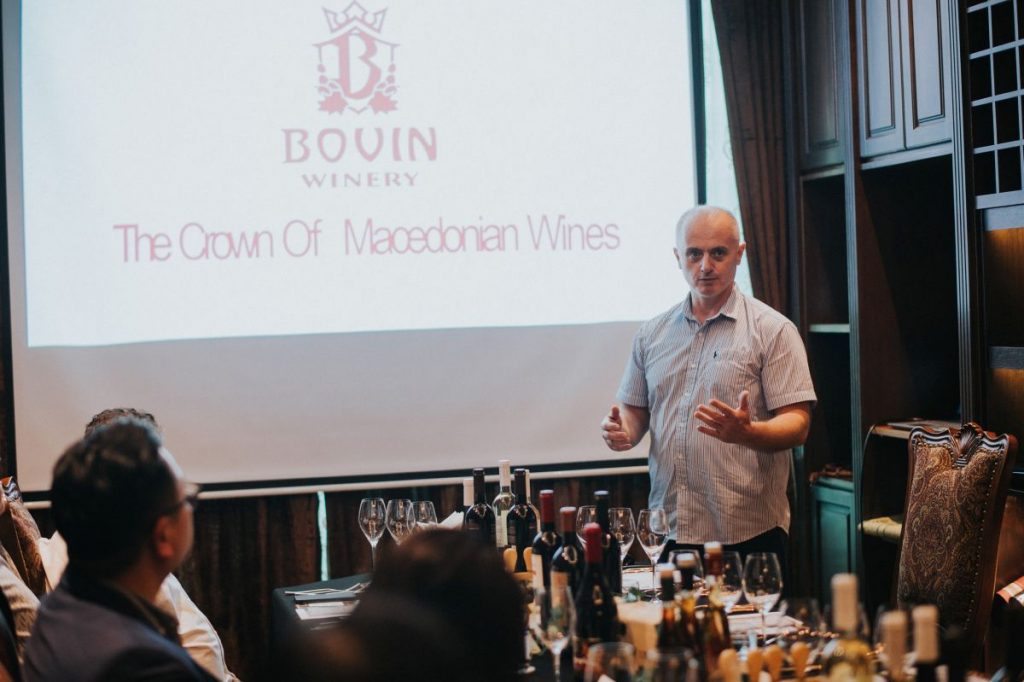 The first of two Bovin Wine and Brandy tasting events took place on 18 April 2023 from 4pm to 8pm.
The event was organised by NMM Asia LLC, the company that represents Bovin in South-East Asian countries and supported by a highly professional and skilled team from Cohiba Atmosphere which often hosts such events.
The occasion was graced by major importers and distributors of wine, brandy and other alcoholic drinks who were represented by their directors and sommeliers.
Bovin Winery is the first privately built winery in Macedonia. The company was established in 1998 and has since produced many award-winning wines.
NMM Asia LLC presented 12 award-winning, high-end wine and brandy labels from Bovin.
First was the tasting of white and rose wines.
Two classic white wines, Muscat Temjanika and Chardonnay, and a classic rose wine – Ana Marija (Rose) were paired with Red Snapper Ceviche and Grilled Scallop.
Then came three red wines.
Two classic reds, Cabernet Sauvignon and Alexandar, and a superior Shiraz were paired with Grilled Miyazaki A5 Skewer.
Thereafter, Macedonian products such as coffee and traditional pepper-based Balkan delicacies.
This was followed by the tasting of another three red wines.
The premium Imperator wine, barrique Dissan wine and unique A'Gupka wine were paired with Grilled Salmon Cube and Seafood Aglio Olio Spaghetti.
The final tasting was of three brandies.
The standard Natural Yellow Grape brandy, the Trifun fine brandy and the Trifun premium brandy were paired with a mixed Cheese Platter.
Macedonian coffee and cookies were served to wrap up the event.