San Cristobal de La Habana Harimau Malaya
Pacific Cigar Company released yesterday the San Cristobal de la Habana Harimau Malaya in an online event which was also celebrated in Cohiba Atmosphere Kuala Lumpur.
The private event on 8 April 2021 was graced by a select group of invited cigar lovers.
Guest-of-honour was His Excellency Fiorentino Batista, the newly appointed Cuban Ambassador to Malaysia.
Also present were Serena Ong, Malaysia Country Manager for Pacific Cigar Company and Jonathan Chow, CEO of Cohiba Atmosphere Kuala Lumpur.
Mr Dag Holmboe, CEO of Pacific Cigar Company addressed the event via Zoom from Hong Kong.
San Cristobal de La Habana, a brand created in 1999 by Habanos SA, is a tribute to the city of Havana. San Cristobal de La Habana was also the brand selected to commemorate the city's 500th Anniversary, in 2019.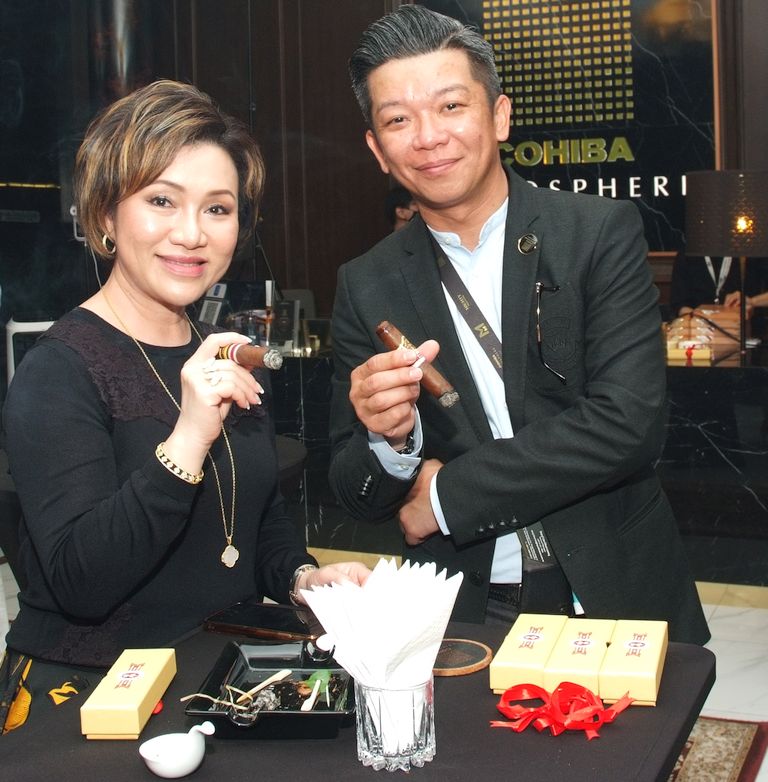 Harimau Malaya, the first Malaysia Edition Cigar, is a vitola selected by Habanos SA in 2020 for Habanos aficionados in Malaysia.
The name "Harimau Malaya" was selected as it represents the national mascot of Malaysia.
Presented in a box of 10 sticks, this San Cristobal de La Habana Harimau Malaya has a ring gauge of 55 and 130mm length. These Habanos are produced "Totalmente a Mano Tripa Larga": totally handmade with long fillers; using exclusively selected leaves from the Vuelta Abajo plantations.
Limited to only 8,888 boxes, this 2020 Regional Edition cigars are now available to cigar aficionados in Malaysia and, of course, in Asia Pacific.
Besides the Montesco-sized robusto extra cigar, guests also enjoyed Mojito with Diplomatico Reserva Exclusiva, the famous Venezuelan dark rum that pairs excellently with cigars.